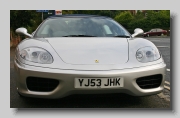 Ferrari 360 Modena Spider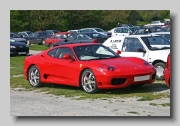 Ferrari 360 Modena. Using computers and wind tunnels, the 360 Modena ended the line of suare-shaped mid-engined Ferraris with a return to curvaceous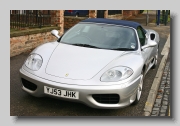 Ferrari 360 Modena Spider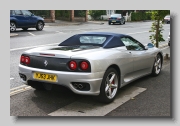 Ferrari 360 Modena Spider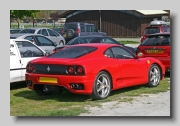 Ferrari 360 Modena. This mid-engined car has a 3586cc V8 giving 400bhp, and six speed manual or paddle gearbox.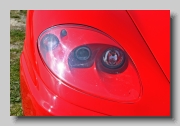 Ferrari 360 Modena - front lights. Advances in lighting technology enabled the Modena to have small front lamps to keep its aerodynamics and not resort to pop-up lamps.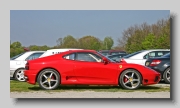 Ferrari 360 Modena. Designed by
Pininfarina
using extraordinary aerodynamics, the Modena gave Ferrari a light and strong car that was both fast and handled well.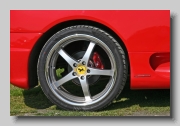 Ferrari 360 Modena - rear wheel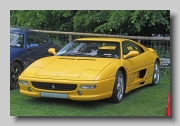 Ferrari F355, 355 F1