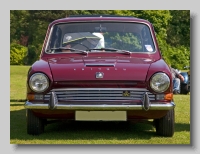 Triumph 1300 TC. A 1296cc ohv 4-cylinder engine was boosted by Twin Carbs to give 75bhp the same as the Triumph Spitfire engine.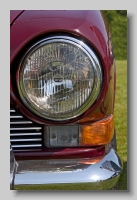 Triumph 1300 - Headlamp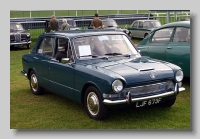 Triumph 1300 1967. Began life in 1962 as a successor to the Herald. Project 'Ajax' chose to make a Triumph 1300cc engine front wheel drive and enveloped in a body designed by Michelotti.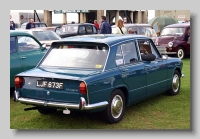 Triumph 1300 1967. Launched in 1965 the Triumph 1300 supplemented the Herald as a more pricey car rather than replaced it (its original intention. But it was expensive to build and to service, and in 1970 it was replaced by the cheaper Triumph Toledo after 113,000 built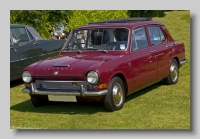 Triumph 1300 TC. In 1967 the Triumph 1300 was supplemented by the 1300 TC which carried the Spitfire-tuned engine and better brakes.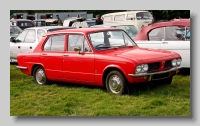 Triumph 1500.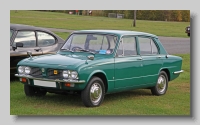 Triumph 1500 TC. When project AjaxIII got twin carbs for its 1500 it also went rear wheel drive. From 1973 there were no more front wheel drive Ajax models as Toledo, 1500 TC, and Dolomite had all gone RWD.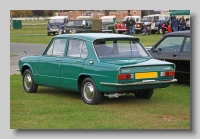 Triumph 1500 TC. The Triumph 1300 ('project Ajax') was more expensive to make to be a cheap car, so it was pushed into the higher market place with the long-tailed 1500cc engined Ajax III sold as the Triumph 1500.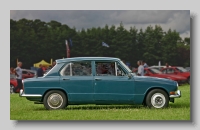 Triumph 1300. Michelotti's characteristic Kam-tail and peaked roof are evident here in this launch version of the 'Project Ajax' that would become Dolomites and Toledos in time.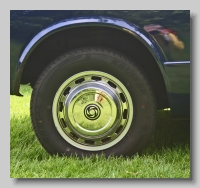 Triumph 1500 TC

Triumph Herald, 1200, 12/50 and 13/60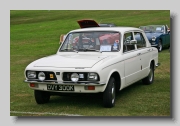 Triumph Toledo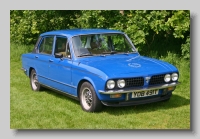 Triumph Dolomite, Dolomite Sprint, Dolomite 1300, Dolomite 1500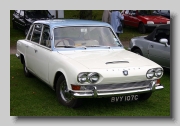 Triumph 2000, 2000Tc, 2500, 2500TC and 2500S