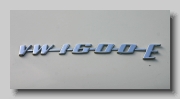 VW 1600 E - Boot badge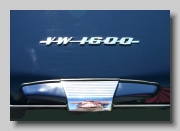 VW 1600 TL - Boot badge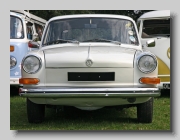 VW 1600 E.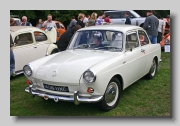 Volkswagen 1500. Launched as 2-door saloon (or 'notchback') in 1961, the VW 1500 was the Type 3 platform for the company. A 'squareback' Estate car was launched in 1962.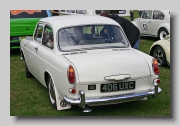 Volkswagen 1500. A new 1493cc engine was developed for the Type 3, especially made to be flatter than the Type 1 engine. It was derived so that it would lie flatter and give more room for luggage above it.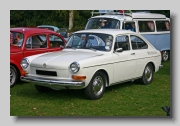 VW 1600 E. In 1968 the 1600 engine was given Bosch Electronic Fuel Injection, probably the first volume car to receive it.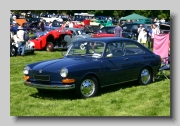 VW 1600 TL. In 1966 the Fastback body was added to the Type 3 range, and in the same year the engine was upgraded to 1600cc. In 1970 the nose was remodelled, making it longer and giving more luggage room.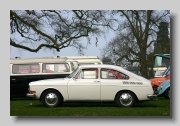 VW 1600 E. The Fastback Type 3 completed the trio of 'notchback' and 'squareback' (Estate) in 1966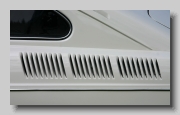 VW 1600 E. Engine vents on the Fastback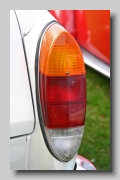 VW 1600 E - rear lamp. The Type 3 was facelifted in 1970 and acquired larger lights at this time.