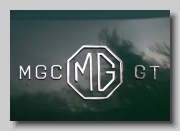 MG MGC GT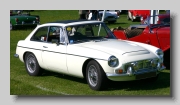 MG MGC GT. To accomodate the 2912cc 6-cylinder engine, a large bonnet bulge was given to the MGC and a small 'teardrop' one for the carburretors.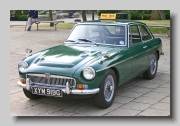 MG MGC GT. Launched in 1967 and intended to re place the Austin-Healey 3000, the MGC was part MGB body and part Austin-Healey 3-litre.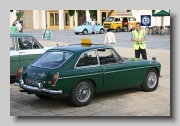 MG MGC GT. Only two years of production for this 3-litre GT.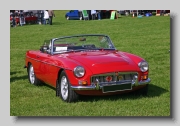 MG MGC Roadster. For just two years anf 9000 examples, the would-be Big Healey replacement combined a 2912cc 145bhp C-series engine with an adapted MGB body. The recipe tasted bad, and in 1969 British Leyland stopped mixing it.