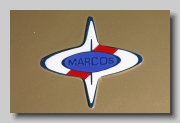 Marcos Mantis M70 - bonnet badge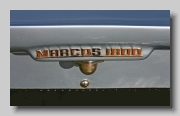 Marcos 1800 GT - boot badge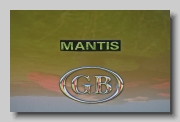 Marcos Mantis M70 - boot badge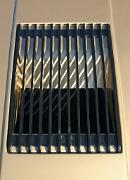 Marcos Mantis M70 - grille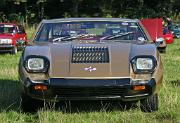 Marcos Mantis M70. The Triumph 2.5litre 6-cylinder fuel injection engine was fitted under the bonnet.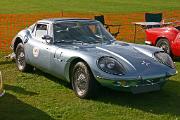 Marcos 1800 GT. The original Marcos GT with wooden chassis and Volvo 1800cc engine. Designed by the Adams brothers. 100 built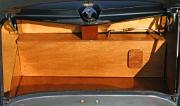 Marcos 1800 GT. The original Marcos GT designed by Dennis and Peter Adams and built using glued 3mm marine plywood for the chassis and a fibreglass body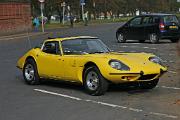 Marcos 3000 GT. In 1969 Marcos returned to using a Volvo engine, the 3-litre six cylinder, for the American market. As assymetric bonnet bulge was needed to clear the Volvo carburretors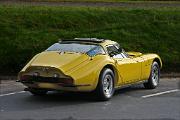 Marcos 3000 GT. The 3000 Gt was produced for the American market from 1969 to 72, and 172 were sold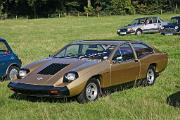 Marcos Mantis M70. Introduced in 1970 and designed by the Adams Brothers, the Mantis was the first four seater produced by Marcos. It was powered by a 2500cc fuel injected Triumph six cylinder engine.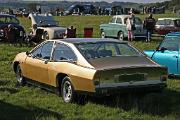 Marcos Mantis M70. Only 32 Marcos Mantis were built. It was launched at a time when the company had problems with the American market, and Marcos foundered, killing off the Mantis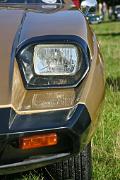 Marcos Mantis M70 - headlamp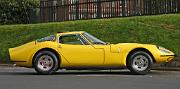 Marcos 3000 GT. In 1969 Marcos abandoned the wooden chassis, and the Adam brothers re-engineered the car using 1½inch square steel tubing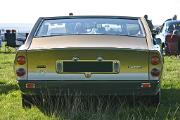 Marcos Mantis M70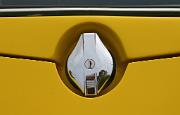 Marcos 3000 GT - fuel filler