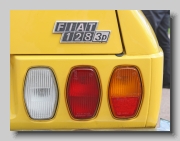 Fiat 128 3P. Earlier 128 Sport Coupes had single rectangular lamp units.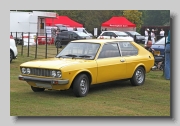 Fiat 128 3P. The Fiat 128 3p (and Sport Coupe before it) sat on a shortened version of the 128 berlina chassis. The Coupes had a number of front grilles, which twin round lamps or earlier single rectangular.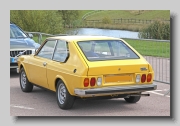 Fiat 128 3P. The VW Golf had given the hatchback format new poularity, so in 1975 Fiat took the 128 Sport Coupe back to development and opened up its back to create the 128 3P ('3 doors)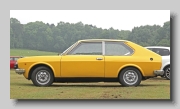 Fiat 128 3P. Although the Sport Coupe body had been introduced for the Fiat 128 at Turin in 1971, the 3P was introduced in 1975. An opening rear hatch was the biggest change for the 3P.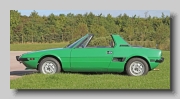 Fiat X1/9, Bertone X1/9