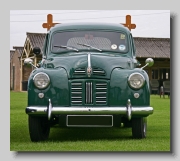 Austin A40 Pickup 1951. In 1951 the grille of the A40 pickup was changed, having single chrome strips each side of the badge.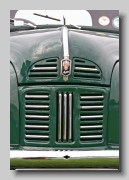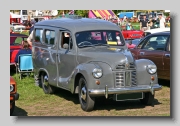 Austin GP4 A40 Countryman. Launched in 1949, the A40 Countryman provided an Estate car by using the Van as a base. This model continued even after the Somerset replaced the Devon and 35,000 were sold until 1956.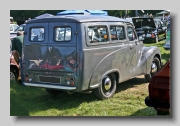 Austin GP4 A40 Countryman. From late 1951 when the GV4 van was introduced, both got a steel rear body (in place of aluminium), and larger rear wheel arches replaced the separate aluminium spats.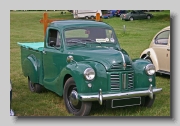 Austin A40 Pickup 1951. Dick Burzi designed the Devons and Dorset cars and the Utilities. The A40 carried a 40bhp 4-cylinder ohv engine.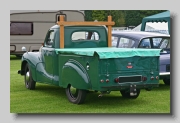 Austin A40 Pickup 1951. Pickups shared the front doors and inner wings with the saloons, but many other panels differed. The cab rear window came from the Devon saloon. Rear wheels were usually aluminium and the size of the wheel opening grew bigger with each year.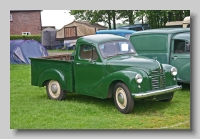 Austin A40 Pickup 1954. THe A40 Pickup was introduced in 1948 at the same time as the 2-door Dorset and the 4-door Devon saloons.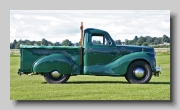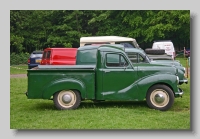 Austin A40 Pickup 1954. A40 Pickups sold from 1948 to 1956, continuing even after the A40 Devon was replaced by the A40 Somerset in 1952.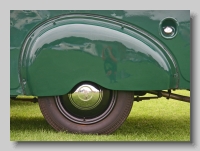 Austin A40 Pickup 1951. Rear Wings on the A40 Utilities were usually aluminium, early versions had a small wheel opening (as here), but this was enlarged as production continued, making wheel changing easier.