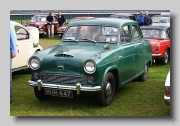 Austin A40 Cambridge. Replacing the A40 Somerset, the A40 Cambridge launched in 1954 was the same as the A50 Cambridge except for the old 1200cc engine and less equipment.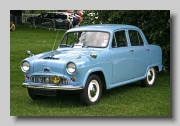 Austin A40 Cambridge Deluxe. Better equipped and trimmed, the A40 Cambridge deluxe still had the 1200cc version of the B-series engine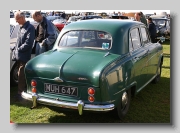 Austin A40 Cambridge. When launched in 1954 there was also a 2door A40 but few were made, and the A40 did not sell. Production ended in 1956 after only 30,000 were sold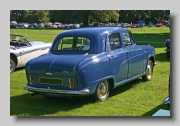 Austin A40 Cambridge. The A40 Cambridge had a smaller 1,200cc version of the new BMC B-series engine. The monocoque bodyshell was sparsely trimmed in the A40, lacking even winders for the windows. This view shows the -cow hip- boot and high lid.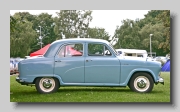 Austin A40 Cambridge. This Deluxe version of the A40 Cambridge has wind-up windows whereas the standard model had slide up and down.