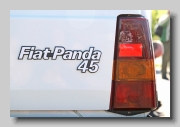 Fiat Panda - tailgate badge. The Panda 45 had a 903cc 4-cylinder engine from the Fiat 127, and the Panda 30 had a 2-cylinder air-cooled 652cc engine (from the Fiat 126).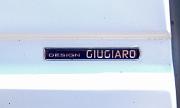 Fiat Panda 45 - Badge by door pillar.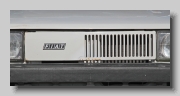 Fiat Panda 45 - grille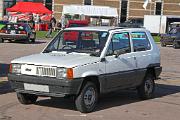 Fiat Panda. Introduced in 1980 as a very basic vehicle, the design was by
Giorgetto Giugiaro
and featured entirely flat glass.