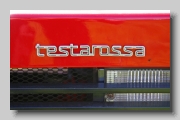 Ferrari 512 Testarossa. Testarossa means 'red head', which refers both to the red-painted cylinder heads of the flat-12 engine, as well as to the hair of a beautiful woman.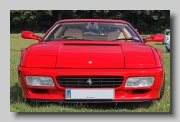 Ferrari 512 TR. The 512 TR was introduced as a response to the Lamborghini Diablo and the changes included a smoother new nose with changed grille and lights.

Ferrari 512 Testarossa. Given one of Pininfarina's most controversial bodies, the Testarossa replaced the
Ferrari 512 Boxer
, but mechanically it was an evolution of that car.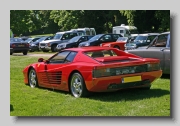 Ferrari 512 Testarossa. Derived from the
Ferrari 512 Boxer
, the flat-12 engine was of 4,943cc and longitudinally mounted. More powerful versions followed, such as the 512TR and 512M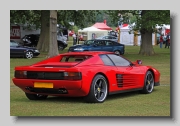 Ferrari Testarossa. The original Testarossa had a 4942cc V12 quad valve engine with fuel injection giving 390bhp. Weight distribution was 60per cent rear and 40per cent front.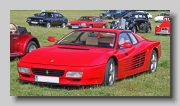 Ferrari 512 TR. The Testarossa was revised as the 512 TR for the 1992 Los Angeles Show. Externally a new nose indicated the 512 TR, but a lot of engineering work went into gaining more power from the engine and taming the handling.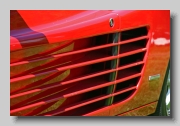 Ferrari 512 Testarossa. These side strakes (sometimes called 'cheese graters') were designed to cool the cabin as well hold the engine radiators. The Testarossa was wider at the back than the front, and this aided stability.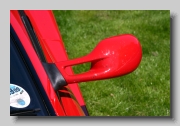 Ferrari 512 Testarossa - door mirror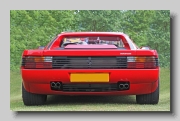 Ferrari Testarossa. Testarossa cars had a wider rear track than the front, and the whole car was almost 2-metres wide.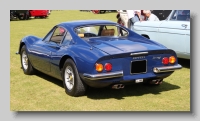 Designer:
Leonardo Fioravanti